Mission Discovery Space Programme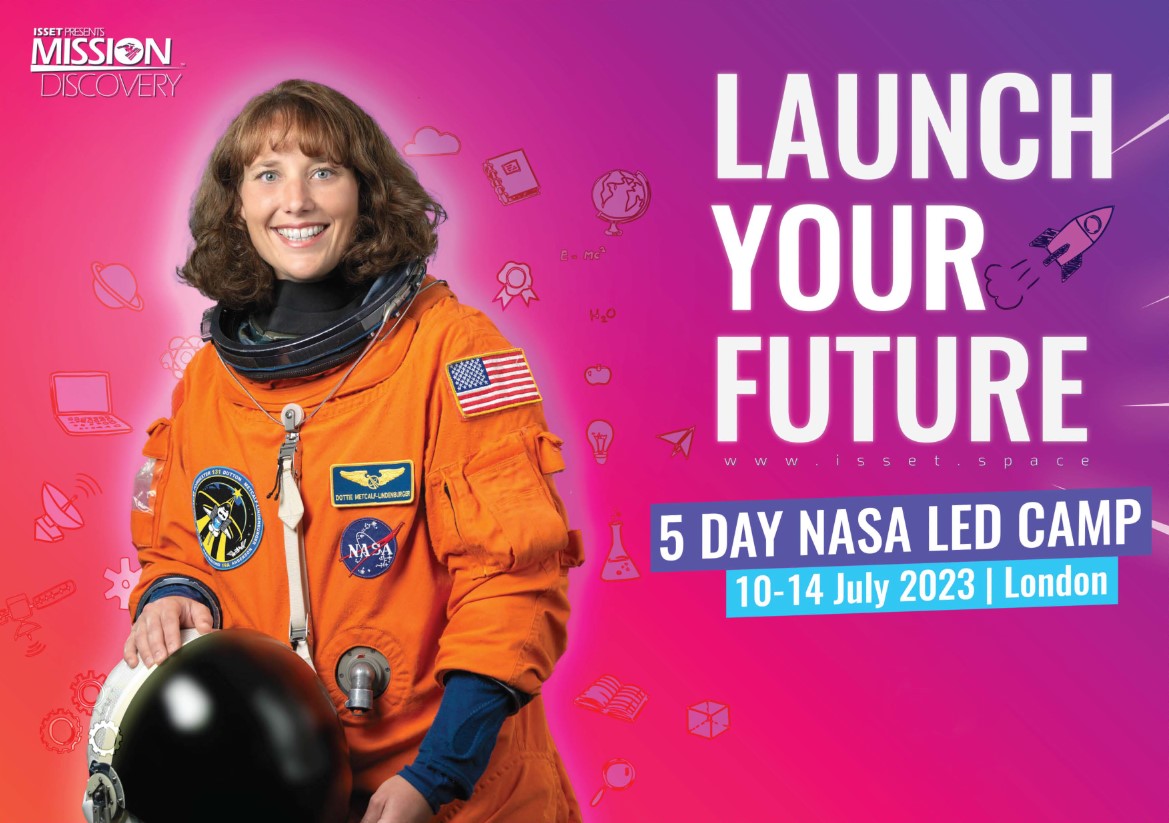 Make lifelong friends, let your imagination soar, and turn your ambitions into reality. You won't want to miss this one-of-a-kind experience where your dreams take flight!
Welcome to Mission Discovery! An exhilarating 5-day summer school where you work alongside a NASA astronaut, NASA leaders, brilliant scientists, and seasoned mentors who propel you towards a future of limitless possibilities.
The Mission? Team up with like-minded individuals and design an experiment for the International Space Station, benefiting humankind both on and off the planet. Guided by our NASA experts and your team's mentor, you will stretch your boundaries and create something truly unique.
On the final day, you and your new team of friends will unveil your experiment design idea. The stakes? The team from NASA will pick a winning proposal that will be built and launched to the International Space Station, where astronauts orbiting the earth will carry out your vision.
With limited places left, what are you waiting for!? Join the most exciting Summer School OFF the planet!
Dates and Fees
Location: King's College London, Guy's Campus, New Hunt's House, Newcomen Street, London, SE1 1UL
Age from 14 age to 18
Start dates 2023: 10th to 14th July 2023
Duration and fees: 5 day programme, £799 for day only or an additional £956 for our residential package
For more information
To book your place, please complete the booking form
You can also contact Steven on steven@educationadvisers.co.uk or call us on +44 1622 813870